Google is updating continuously their services , No doubt they are playing the keyroll of global technology development.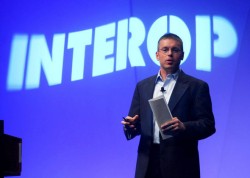 Google announced today at Interop New York that Gmail will now support IMAP along with POP3 for synchronizing email across multiple mobile devices and computers. This new addition to the popular free email service allows users to download and organize emails on any one interface including online, through their mobile device or on their computer and instantly see the changes on the other interfaces.
IMAP is not a new technology but is new and a welcomed upgrade to Gmail. The IMAP support was presented by Matthew Glotzbach, product management director for Google Enterprise who announced users could begin using IMAP immediately, however according to the Gmail site Google will be rolling this out to everyone over the next few days, so if you don't see it right away it's probably coming to your account soon. Google has a video that describes how to configure your Gmail account to turn enable IMAP and how to configure your iPhone with the service which is available after the jump.
The feature will work with many email clients including Outlook Express, Outlook 2007, Outlook 2003, Apple Mail, Windows Mail, and Thunderbird 2.0. It will also work with BlackBerry's but is not yet compatible with VersaMail for Palm. A list of supported IMAP clients along with directions can be found on the Gmail Help Center.