European regulators have launched a astonish new attack on Microsoft of the Internet Explorer browser in its Windows operating system,opening the way for rivals including Google to make inroads into a core part of its business.
The case is a direct echo of the first big Microsoft antitrust battle, when the US accused it of unfairly blocking internet pioneer Netscape during the "browser wars" of the mid-1990s.
If the latest regulatory attack is successful, European internet users could find it more convenient to use browsers other than Internet Explorer, which emerged as the industry standard after Netscape was defeated.
The browser has returned to the forefront in the struggle for dominance on the web, given the ability of browser companies to steer users towards their own online services. Also, with software applications increasingly having both online and PC-based elements, the browser has come to be seen as a strategic piece of software, prompting Google to launch Chrome last year.
The complaint from European Union regulators came in a statement of objections privately sent to Microsoft on Thursday. After Microsoft disclosed the existence of the complaint late yesterday, the European Commission confirmed its objection.
It said its preliminary conclusion was that the "bundling" of Internet Explorer with Windows harmed competition, undermined product innovation and ultimately reduced consumer choice.
A similar objection was lodged in the US 12 years ago and settled at the start of this decade, although the remedies that were forced on Microsoft did little to dent its dominance of the business, at least until recently.
The European charges were prompted by a complaint from Opera, a Norwegian browser maker, which took advantage of a landmark European ruling against Microsoft in 2007 to make its case. In that case, Europe's Court of the First Instance ruled against Microsoft's practice of "tying" its Media Player software with Windows, a move that opened the way to similar attacks on other software.
The European regulators' latest attack seeks to turn Windows into a distribution vehicle for other companies' software, one person familiar with the statement's contents said. Under that arrangement, Microsoft would have to include rival browsers with Windows alongside Internet Explorer, thereby giving users a choice.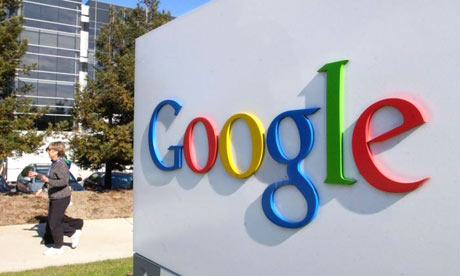 Is Google Talking Trash to the European Commission Over Internet Explorer?
So Microsoft is again
being called to the anticompetitive carpet by the European Commission
(Wall Street Journal pay wall), this time over the bundling of its Internet Explorer Browser with its Windows operating system. Shocking.
In a piece detailing how Microsoft and the EC got to this point, my
Microsoft Watch colleague Joe Wilcox points out
that the commission started the browser investigation following a complaint filed by browser also-ran Opera.
However, he wonders whether or not Google lobbied the EC to come down on Microsoft as well. As if the EC needs to be told to go after Microsoft after 5 years of persistent opposition.
Why would Google complain about IE? Because its own Chrome Web browser is struggling to gain share versus Microsoft IE, which is at 69 percent and Mozilla Firefox, which is about 20 percent. Since September, Google's Chrome has garnered a meager 1.1 percent share of the browser market.
Google needs all the help it can get to buoy Chrome versus those rivals. If Opera can complain, why can't Google? If Moreover, if Google did in fact lodge a complaint with the EC, it would be simply repaying Microsoft the favor.
Remember, Microsoft threw a
conniption when Google bid to buy DoubleClick
, fighting hard to convince the Senate that the buy would make Google too powerful to fight in the market.
Microsoft last year then opposed Google's agreement to partner with Yahoo over paid search
for the same reasons.
Joe Wilcox has an answer for why Google should think twice about griping about Microsoft to the EC:
Some advice to Google: The cop you help to get Microsoft will one day come after you. In Sept. 2007, I warned that the European appeals court ruling against Microsoft would embolden EU regulators. Google is a bundler, too, by tying search and other services together with Chrome--and the company has monopoly-size search share in Europe. When the next chapter of the European drama unfolds, many Google may wish they had stood with Microsoft rather than against it.
While I appreciate Joe's sentiment -- it's nice to think that U.S. companies might stick together in the face of European regulators -- it's not the reality. Competition between Google and Microsoft is downright dog-eat-dog and Darwinian.
Microsoft, which has been roasted by U.S. regulators every bit as much as the European watchdogs,
doesn't think twice about complaining about Google in search and advertising
because it is an area where it is infinitely inferior to Google. Any little edge it can gain is a place.
Moreover, it's still doing so:
According to Ad Age
, Microsoft is an underwriter of a recent International Advertising Association survey concerning search-advertising competition, the Google-Yahoo deal and future attitudes about regulatory action.
Why would Google miss a chance to gouge Microsoft abroad over IE when Microsoft nary misses a chance to gouge Google over paid search at home? Just as Microsoft bows to Google in search, Google looks up at Microsoft's IE market share mountain. Turnabout is fair play.
I have no evidence Google is griping about IE in Europe, though it wouldn't surprise me and I fully expect it. Regulatory bodies would likely view complaints from a giant like Google with a grain of salt, much like they viewed Microsoft's gripes about Google. But it can't hurt to try.
I've asked Google for comment, but don't expect to hear much on this front. I won't take offense; this clandestine competitive throat-cutting is fun to dish about.